SOLAR COMMUNITY WATER WELL
In many parts of the world facing drought and hot climates, clean water is very far below the ground, sometimes as deep as 3000 ft. In these situations, normal wells and hand pumps will only collect dirty, contaminated water. In places like Tharparkar in Pakistan, Al Mustafa installs Solar Water Wells which use sun light energy to collect water from deep below the earth's surface. These wells provide an environmentally-friendly way of collecting water for vulnerable communities.
* Pictures are for illustration purposes only. The visual style & size of our water wells may vary depending on location.
---
A donations from $2500 could help provide clean water to a community in need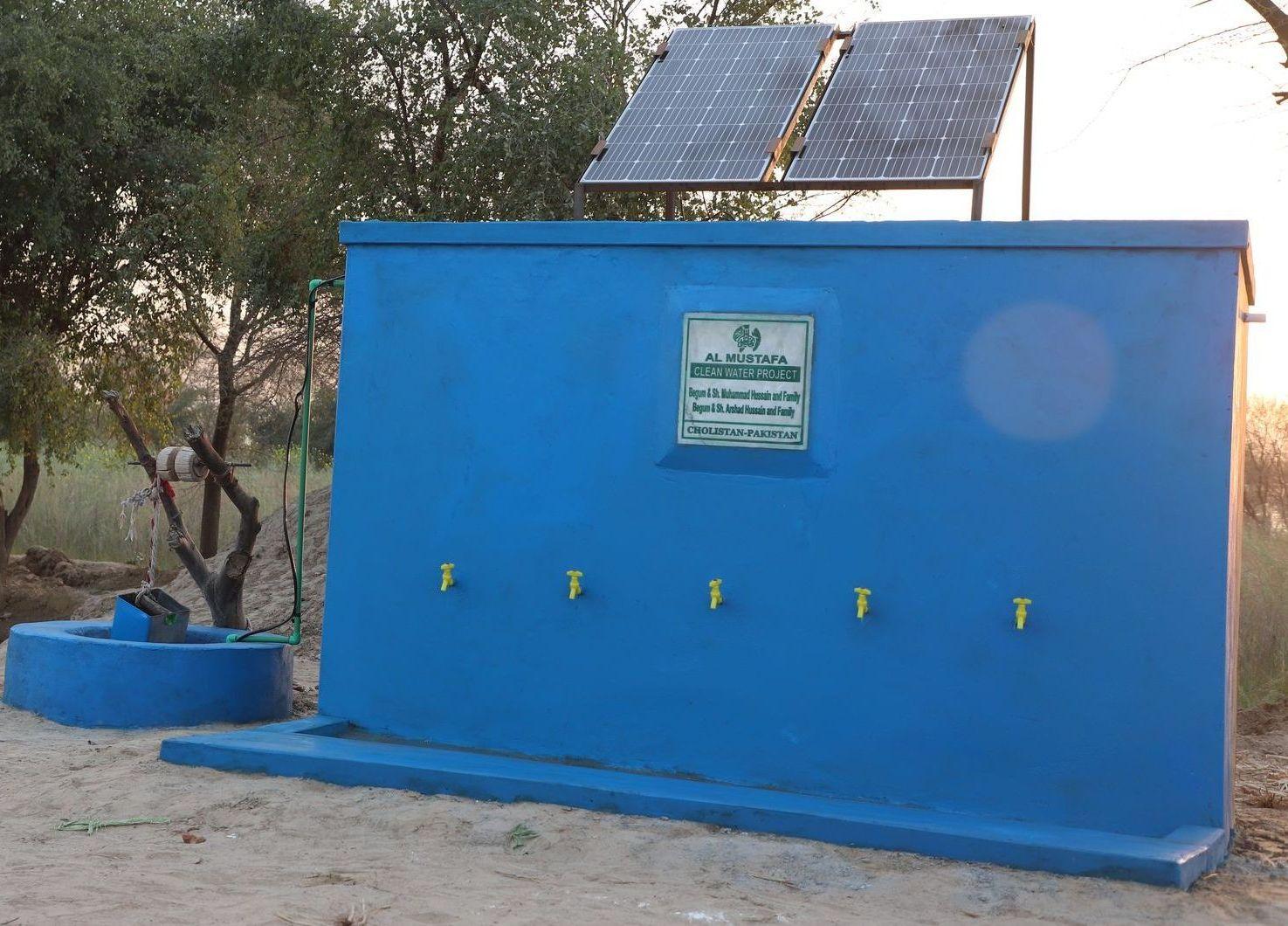 DONATE TODAY AND HELP PROVIDE CLEAN WATER
Select from single and monthly donations